Greetings!  or Happy Fall! it actually feels like it now.  Love this weekends weather!
You are invited to join us at this months card classes at Lucille Tatum or the Sr. Center.  Below are 4 of the cards you'll be making.  The other 2 will be all occasion cards.
I would also like to encourage you to invite a few friends to make Christmas Tags or Christmas Cards with you!  It's so much fun to create around the table with friends!  Stampin' Up and I will make it so easy this year to do just that……I'll bring all the supplies and snacks!  Check out the projects below….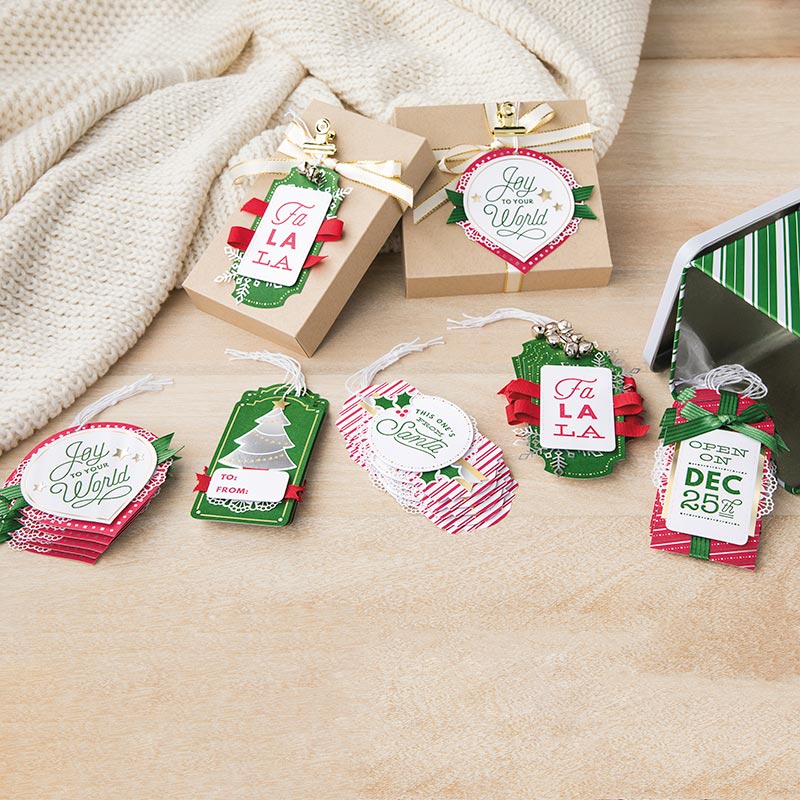 The kits are:  Sincerely Santa Project Kit and Timeless Tidings Project Kit
If you have at least 5 friends coming, your kit will be free!  These truly are beautiful projects and fun and easy to make.  Please contact me today with any questions or to plan your event!  No previous stamping needed!
October Schedule
Tuesday, Oct 16th – 1:15pm Lucille Tatum card class, RSVP to Pam 704-865-3291
Tuesday, Oct. 16th – 7:00pm Stephanie & Friends
Thursday, Oct. 18th – 1:00pm Sr. Center card class, RSVP to Esther
Friday, Oct. 19th – 10:00am Gastonia Club, Annette is our hostess
Friday, Oct. 19th – 6:30pm Stampin' Divas
Saturday, Oct. 20th – 10:00am Team Meeting at Sr. Center
Saturday, Oct. 20th – 6:00pm Scrapbooking
Thursday, Oct. 25th – 6:00pm – 9:00pm Christmas Tag/Christmas Card Project kit class RSVP to Esther   Cost for Tags – $26 and Cards – $24
Friday, Oct. 25th – Christmas Tag Class with Christine after school
Saturday, Oct. 27th – Jodi stamp camp
Guest Artist….my Elizabeth.  As many of you know, she is a full time nanny….now to 3 sweet girls.  The newest just arrived and Elizabeth is making treats for the family.  She packaged it so nicely with this gift tag made from the beautiful pearlized Frosted Floral Speciality DSP #147800 and retired stamp set.
Thanks for visiting!  I'm looking forward to stamping with you soon!
Esther